We understand that our younger guests need to be kept stimulated at all times, so we aim to capture their attention with a variety of age-appropriate activities, such as mini basketball, nature trails, jigsaws and much, much more.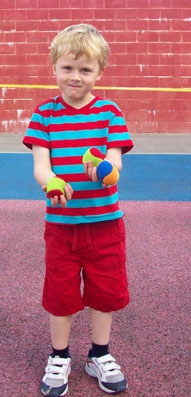 At this stage, the children are likely to be relatively inexperienced in some of our key activities, team sports for instance.
Therefore, our camp leaders encourage sessions that provide an introduction to various games, with tennis and football often being the favourites.
In addition to the sporting introductions and events at Activeace camps, creativity is a fun part of what's on offer!
With equipment for arts and crafts activities, regardless of age, card making and paper aeroplane building and contests make up a few of the recent favourites, but the choice can stretch as far as the children's imagination!
Below are some comments from guests and parents after past Activeace camps….
'Excellent value, venue and range of activities'.
'The camp was excellent. Both boys thoroughly enjoyed it. They made new friends and loved all the competitions - especially Dodgeball and The Olympics'.
For information on the camps please visit the section on our camps policies and procedures within the
Terms & Conditions
.
Please review our
FAQ's
if you have any questions.