I am Martyn Jones and I started Activeace because I am passionate about sport and enjoy seeing children have fun, keep fit and improve their skills.
The Activeace team is growing at a rapid rate, with new members joining the team regularly. As a team, we are dedicated to ensuring every child who attends our camps or academy has fun. It is important to us that each child leaves at the end of the day with a smile on their face, and has enjoyed a fantastic time with Activeace.
We believe in providing good value for money. We strive to offer the very best service possible to everyone attending our camps, ensuring that fun really is the number one priority on the day. We are consistently expanding on the list of activities we offer, and welcome new suggestions from the children!
The Activeace Team
Martyn Jones, Director, has a Diploma in Sports psychology. He has also attained the Lawn Tennis Association CCA Development, DCA Coaching and ECA Performance Coaching awards and has attained an NVQ level 1 and 2 in Leisure.
Martyn began his sporting career as a Swimming Teacher, despite hating cold water! He later went on to win the Coach of the Year award for Nottingham in 2006.
Martyn's favourite time of year is Summer, when he was growing up he wanted to be a singer - until his voice broke, at which point he narrowed his future career choices to a Tennis Coach, a Teacher or an Electrician.
Martyn can do 464 edgy uppies on the racket in a row - a fact of which he is very proud. His favourite foods are pizza and chinese and his favourite TV programmes are Hustle and The Apprentice.
Martyn is a huge fan of Liverpool FC, he loves working and reading autobiographies but hates housework and gardening. Martyn's ambition is to complete a sky dive.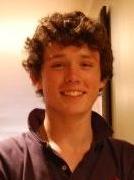 Andy Hill, Camp leader, has a qualification in tennis leadership and is currently looking to complete a level 1 in coaching qualification.
Andy's favourite time of year is winter, when he was growing up he wanted to be a fireman and his favourite colour is red. His ambition is to help underprivileged children in Africa, he enjoys rugby, tennis and skiing but hates mushrooms.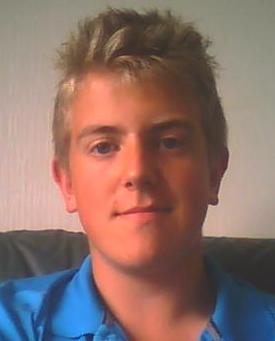 Nathan White, Camp leader, is an A level student and has obtained the Tennis leader award and an award of merit in First Aid/Lifesaving.
Nathan's favourite time of year is Summer, when he was growing up he wanted to be a computer games designer and his favourite food is fish and chips. Nathan enjoys skiing, tennis, football and rugby, he loves holidays and coke but hates exams and rain. Unusually, he can do a very accurate impression of Jeremy Clarkson.